Save time, increase efficiency, and protect your business
Take advantage of these essential services that integrate seamlessly with Paladin Point of Sale.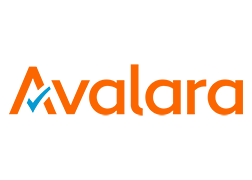 Avalara simplifies your tax obligations by combining real-time tax calculation and fully automating sales tax compliance for your business. Avalara is based in the cloud so any time tax laws or rates change, your business is always up to date.
Dell has built its worldwide reputation by providing industry leading products and support. Paladin Data Corporation configures all new systems on Dell computers to ensure the reliability and stability of your point of sale system.
Lexmark delivers fast and reliable laser printers with high paper capacity and superior toner yield. Lexmark printers require little attention so you can keep working without interruption.
In addition to selling Microsoft products, we create and develop our robust dependable software by harnessing the power of Microsoft technologies. Our experience allows us to build our own stable and flexible product that helps your business thrive.
Paladin Point of Sale integrates with Microsoft Dynamics GP to streamline your accounting. You can quickly reconcile purchase orders with invoices, reduce keystroke errors, and increase the accuracy of real-time cash forecasting.
Paladin has integrated with OpenEdge, a division of Global Payments, to improve the speed and security of retail payment processing. Benefits include competitive pricing, quick enrollment, technical and merchant care support, PCI assistance and breach protection.
Pointy from Google helps local shoppers find the products they need in physical stores. Pointy connects to your point of sale system and automatically adds your in-store inventory to Google.
RetailerSoft created Margin Master to help retailers strengthen their bottom line by enabling them to analyze their current retail pricing. When RetailerSoft became a Paladin associate, we provided an open database connection so clients could continue to use RetailerSoft to further enhance their profitability.
Saberis software solutions consolidate and integrate information from quotation and order systems to ERP and POS systems. Together, Paladin and Saberis simplify custom and special order management of building materials, helping hardware and lumber stores operate more efficiently.
Star Micronics produces a full line of fast and reliable thermal printers specifically for point of sale applications. Compatible with Paladin since 1993, these printers have proven to be a stable component of our point of sale system.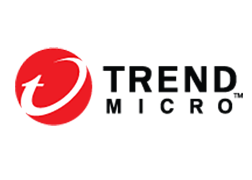 Complete computer protection that includes antivirus, anti-spam, web security, ransomware protection, and data security for your PCs. Offered to our customers through our Managed Security™, powered by Trend Micro, gives you extra security against advanced threats.
Volusion is one of the worldwide leaders in providing e-commerce platforms for entrepreneurs who might not have the technical knowledge to build their own online stores from scratch. Paladin and Volusion combine to give you the technology to grow your business through comprehensive inventory, marketing, sales and customer relations management.
Stop theft on both sides of the counter. Transaction data from Paladin is overlaid onto surveillance video by Watcher Total Protection. Search any event quickly to resolve cash back, amount tendered, and missing item disputes by customers. Validate returns. Verify each product is scanned and all payments are deposited in the till.
Worldpay is a leading payment services processor for businesses of all sizes and a valued long-time associate of Paladin. Working together, they streamline both in-store and online payments allowing you to process all transactions through Paladin while completely protecting customer card information.